The Best POS System for Your 
Cosmetics Business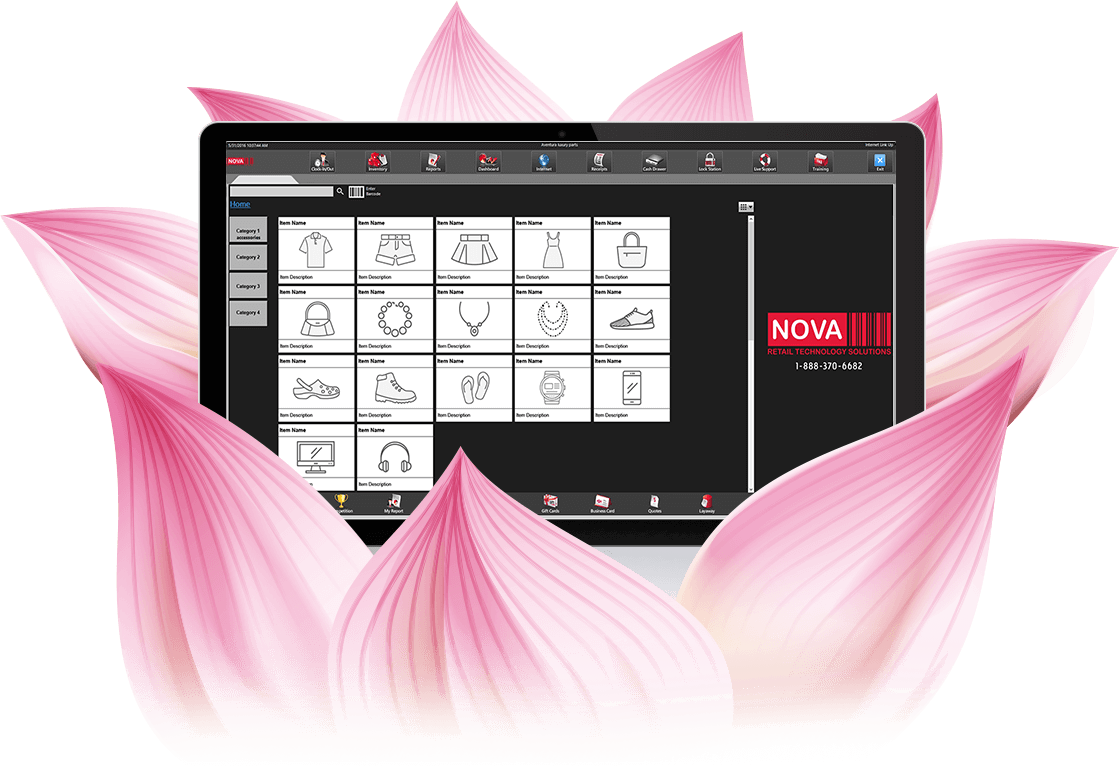 Reward your frequent shoppers with gift cards.
Create a customer database by collecting and organizing data.
Receipts, business cards and gift cards printed with your company's logo.
Generate automatic inventory reports and receive notifications when you're running low.
Minimum Price Restrictions

Control your profits by setting restrictions on each item.
P&L reports keep you in control.  Always know exactly where you stand.
Train your team to upsell by using the "spare".
Never lose control of your business.  View up-to-the-minute stats on every transaction.
Nova is the best POS Solution for your cosmetics business.

Easily manage your cosmetics and makeup products with Nova Point of Sale.  
Built-in features were specifically designed with your retail business in mind. 
"Nova keeps our life simple.  We don't have to worry about bookkeeping and can do what we're good at - making sales.  Nova keeps our inventory records at our fingertips so that we can always know which items we have on hand and when to order more."  
 - Mike, Lea Loren Jewelry